ENJOY " SLOW LIFE " …
* The "slow life" is a way of life, a philosophy that invites us to slow down and enjoy the present moment, favoring quality time with ourselves and our loved on.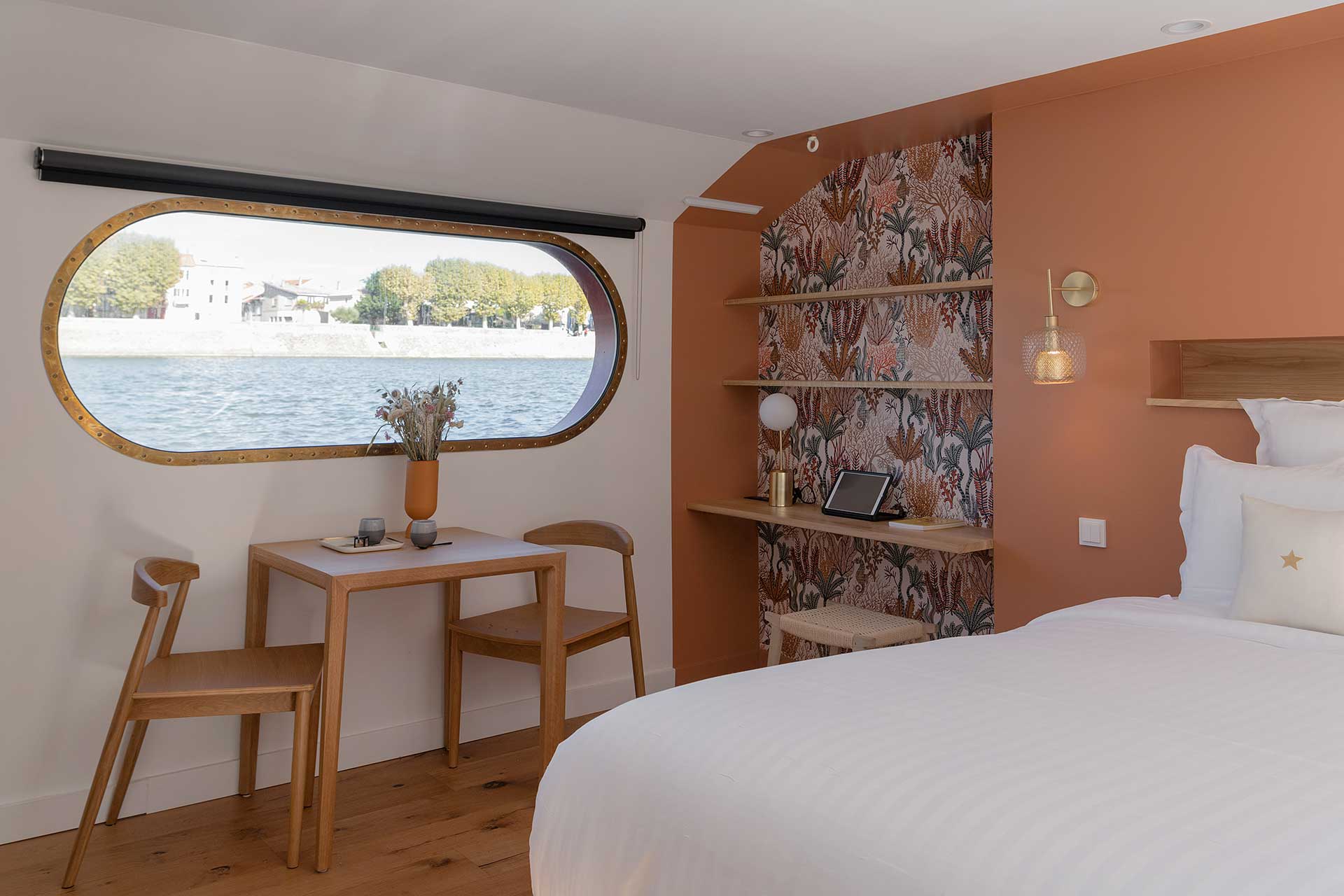 Cabins
Vast, spacious and bright, our air-conditioned cabins invite you to rest and relax. You can gaze out over the waves from your comfortable bedding, thanks to the huge portholes. In this luxuriously furnished and decorated cocoon, relax and let the gentle atmosphere soak you in… you're at home… enjoy…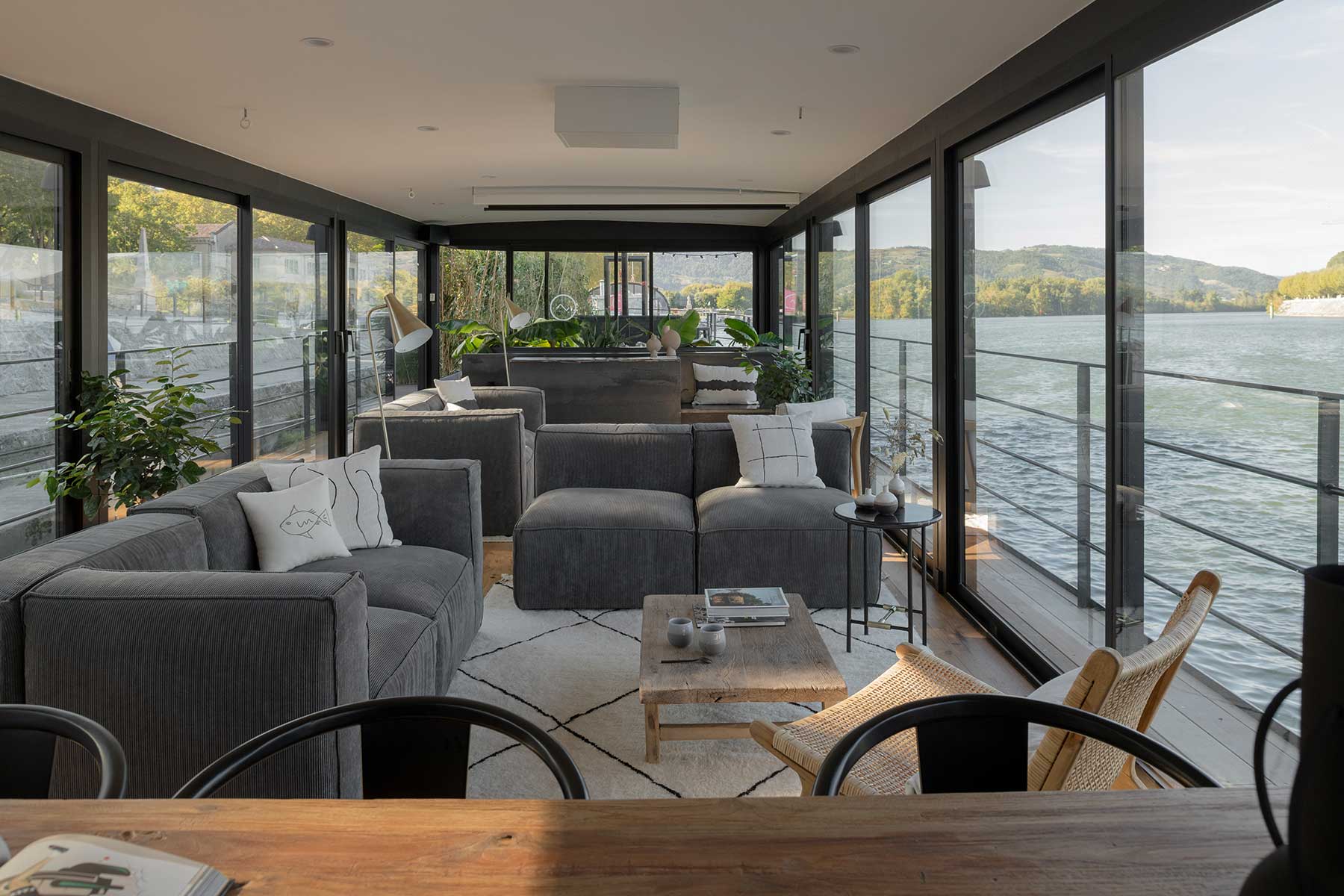 Interior
Large volumes open onto the outdoors in suave comfort, enjoying the enchanting panorama that unfolds before your eyes. Whether you're sitting at a table enjoying a delicious meal, curled up on a soft sofa or at the bar with friends, our indoor living spaces will delight you with the atmosphere they create. Relax and enjoy….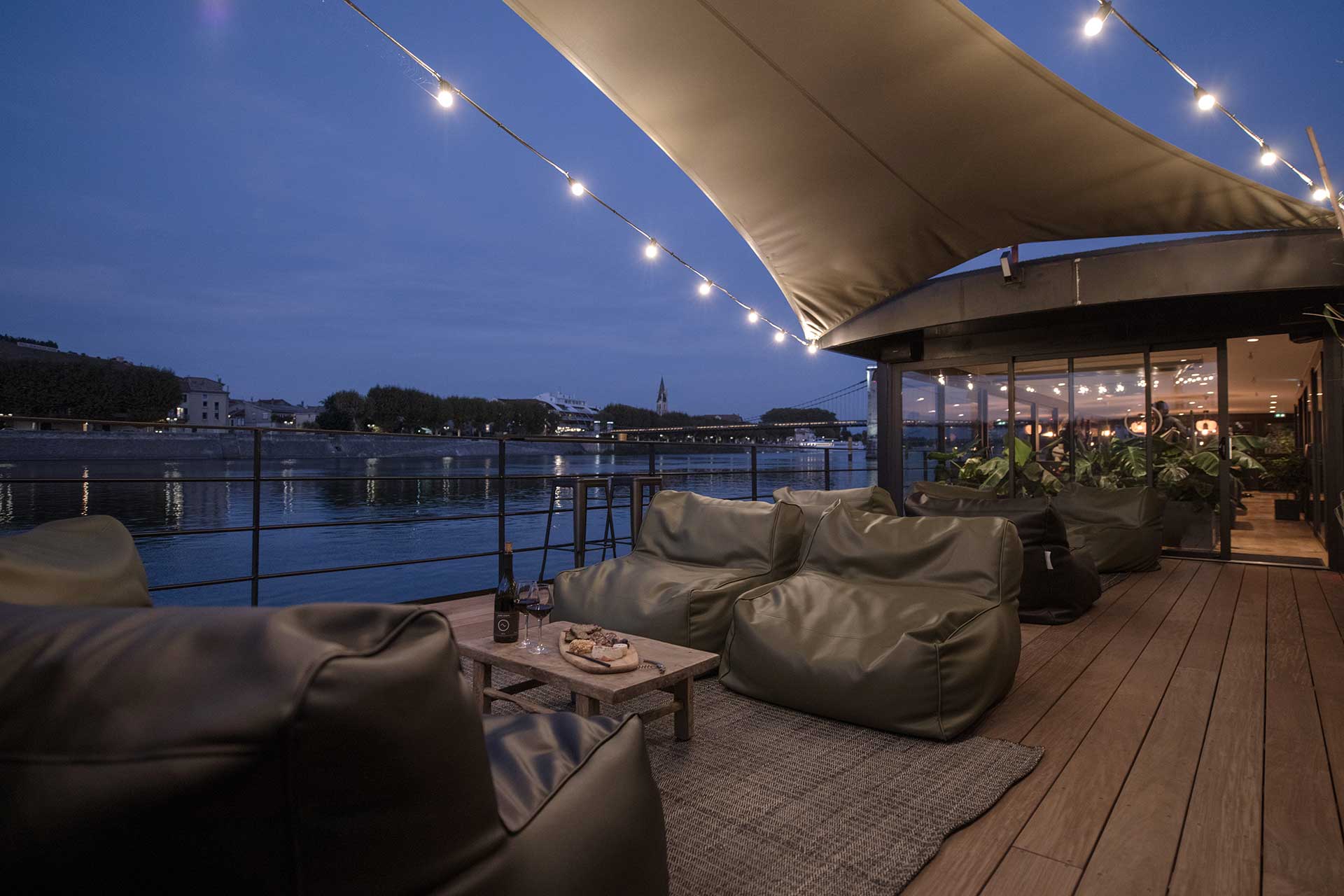 Terrace deck
The outdoor terrace, shaded and with parquet flooring, welcomes you for unforgettable moments. A place for contemplation and rambling par excellence: a reading session that turns into an impromptu siesta, an aperitif at sunset lulled by the lapping of the Rhône, a gourmet brazzero under the moonlight, you'll love it…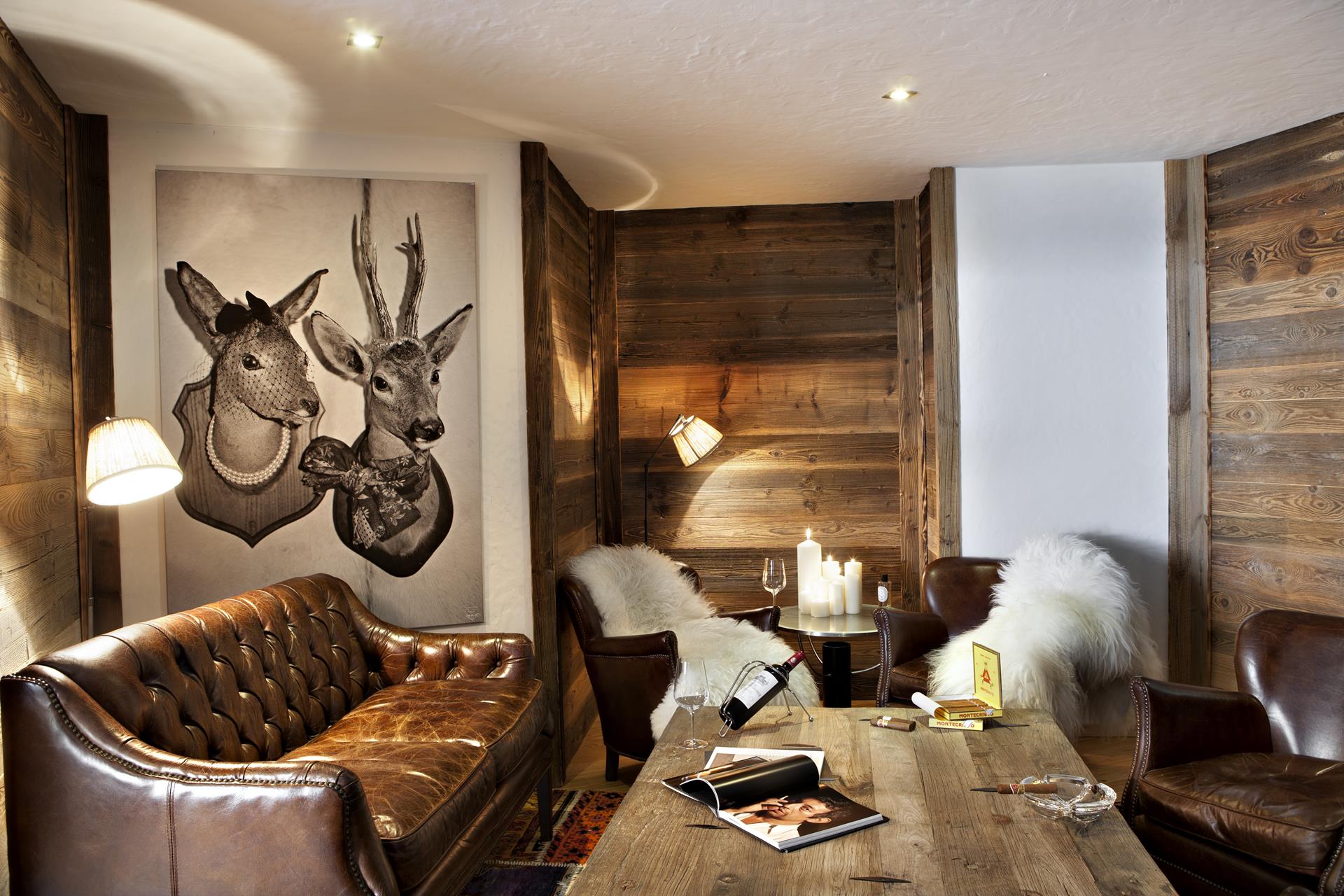 Wine cellar / Boudoir
Withdraw from the outside world for a moment of relaxation, or an imponderable work session, the "boudoir" dear to French nobility, will plunge you into a hushed and intimate atmosphere. Both a cellar for fine wines and cigars, this lounge is also equipped with video-conferencing equipment, but above all with chesterfield sofas worthy of the best English clubs, so relax…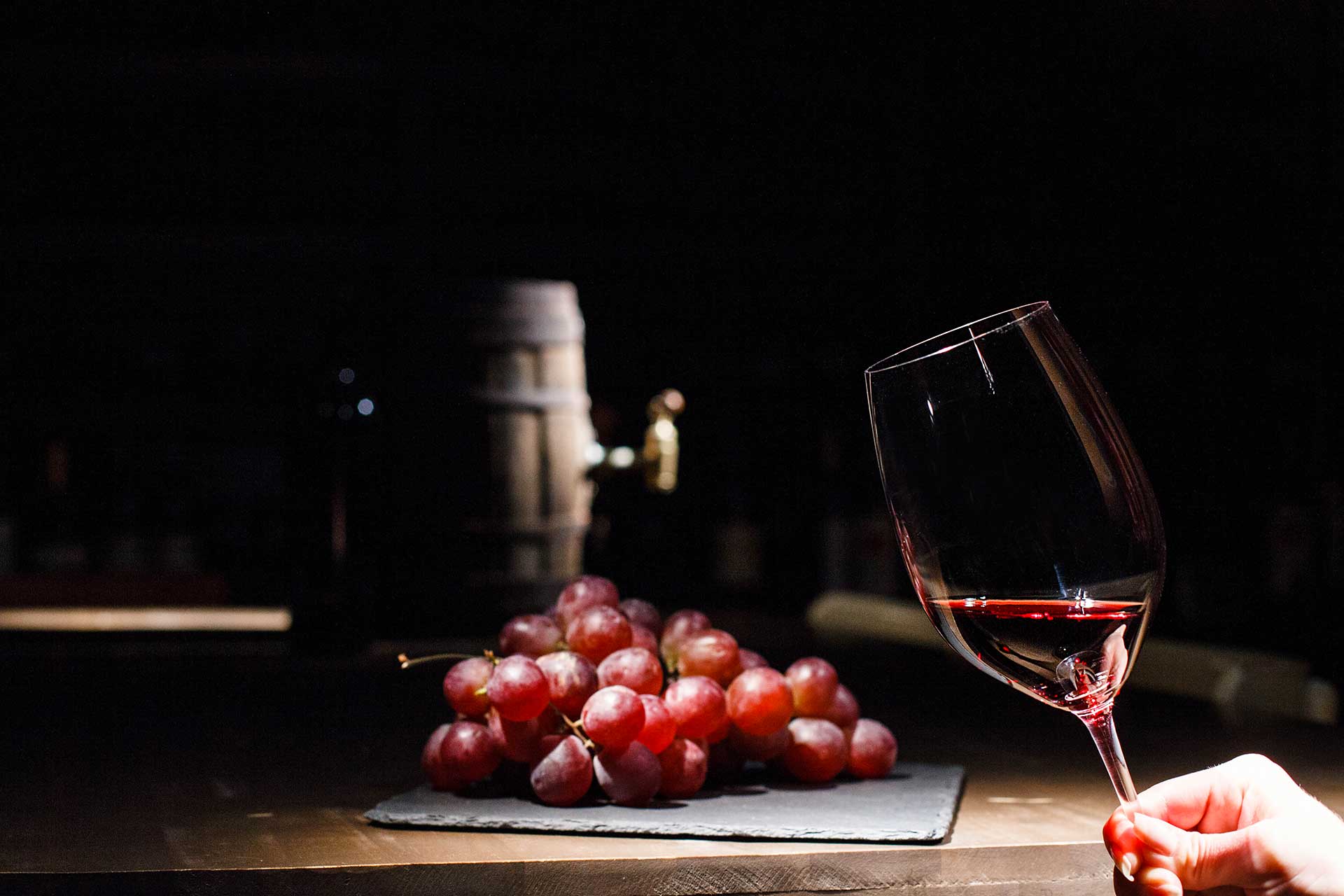 GASTRONOMY & WINE
In addition to our exclusive visits to the finest Rhône Valley wineries, our sommelier will suggest the best food and wine pairings throughout the week. The best local specialties and products, located within a 70-kilometer radius of the day's stopover, will be offered on board, magnified by our Chef. Whether sweet, savory, roasted, simmered or in sauce, you're sure to enjoy these specialties!
Savor…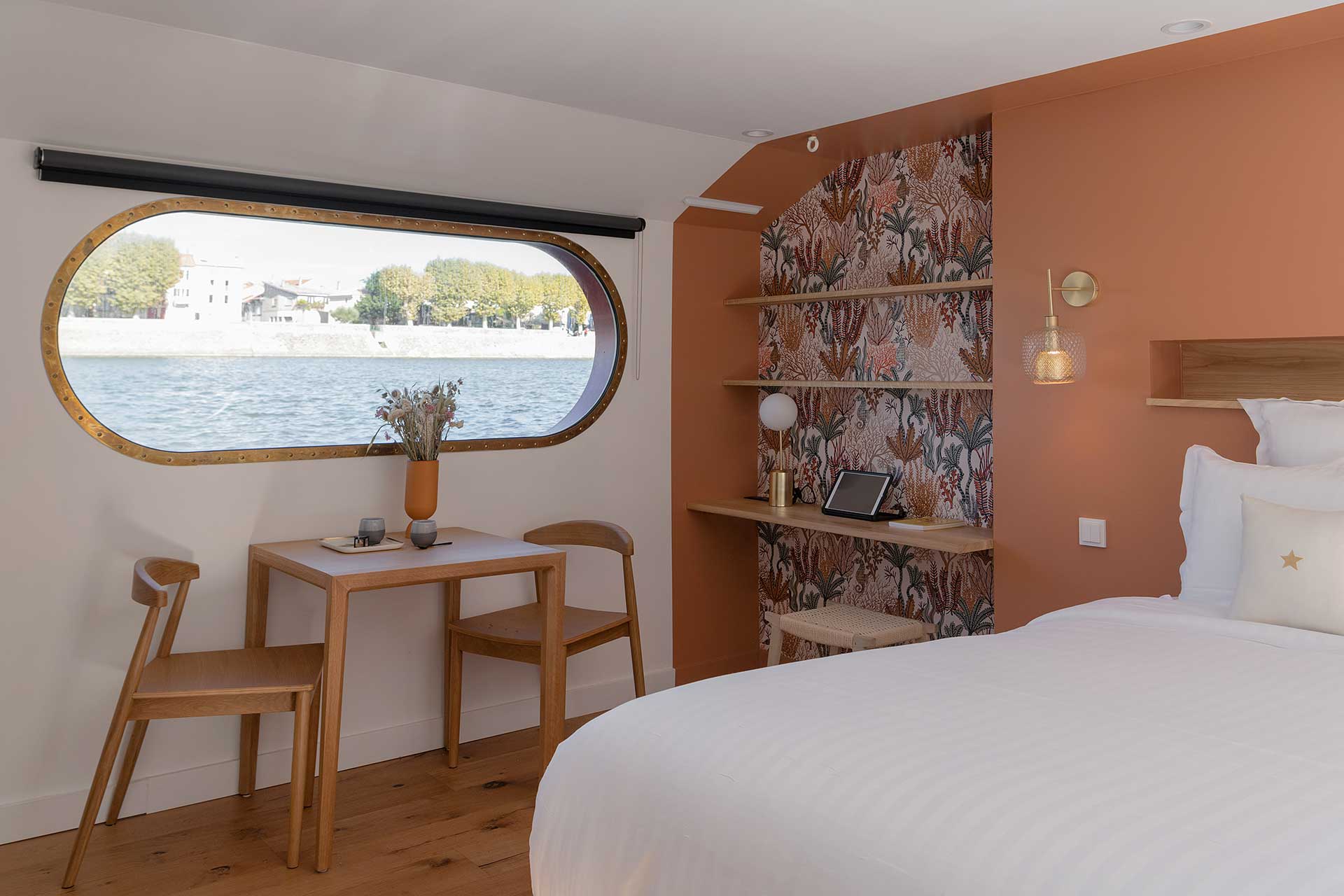 Crew
Professional and discreet, our crew will do everything to make your stay unforgettable. Our captain will lead you on this majestic river, telling you many anecdotes about the king of French rivers. Our chef, who has worked in the kitchens of some of the world's finest Michelin-starred chefs, will take you on a voyage through French gastronomy, a culinary world rich in flavors. The sommelier will suggest the finest Côtes-du-Rhône wines, but will also be able to help you discover other wonderful beverages! Our two hostesses will take care of your cabins and accompany you on excursions. We'll take care of everything, so you can relax…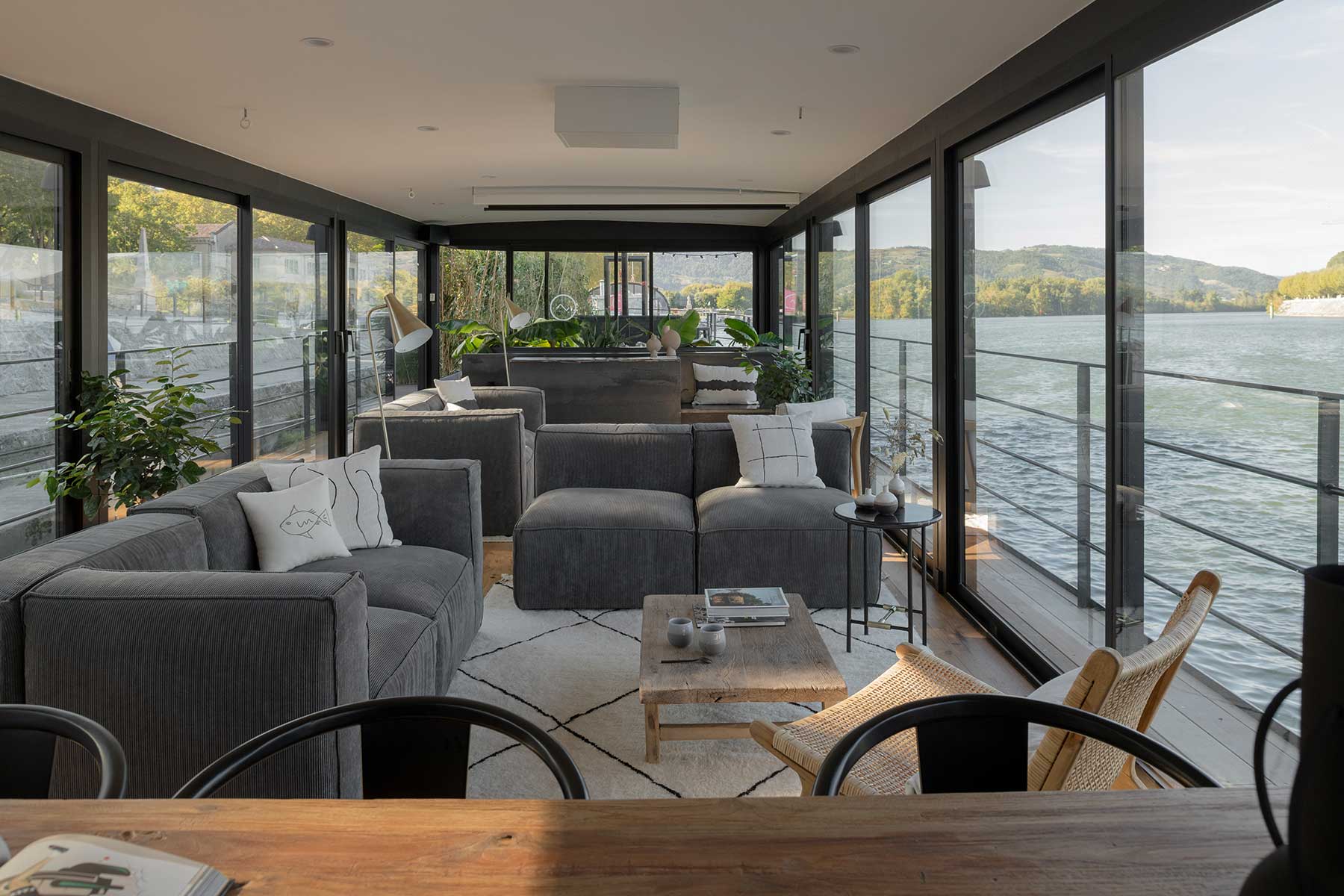 Details & Dimensions
This Freycinet-gauge vessel is 38 meters long (125 feet) and over 5 meters wide. The total surface area is 385 m2, divided between the lower deck, where the cabins are located, and the upper deck, devoted to interior and exterior common spaces. Double cabins, all en suite, are 20 m2.The 80 m2 interior is complemented by a 70 m2 terrace deck.